Travel entrepreneur? Here are the basic features of an online travel reservation system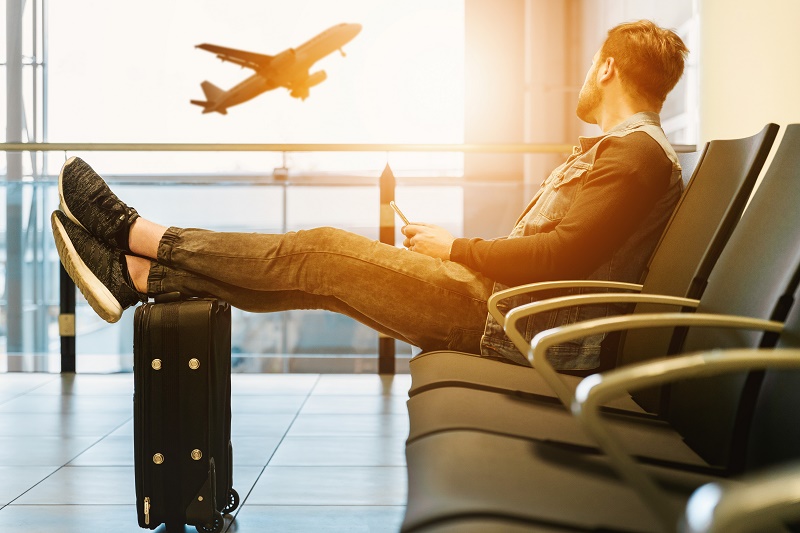 Today's travelers want to browse, choose and book their tours, stays, tickets and services online effortlessly. This is convenient for them, as they can use their cell phones not only to compare prices and read reviews, but also to finalize their travel plans and make payments within minutes. This need necessitates an effective online travel reservation and management system for any entrepreneur targeting travelers for business travel.
Any professional online booking system serves two main purposes: Manage all bookings effortlessly in one system and provide a seamless booking experience for customers. These goals already talk about how your reservation system should work and what it should offer to your target users.
So if you have (or are planning to start) your own online travel booking and management business, you might want to create a site like Airbnb.
But you might be wondering why Airbnb? Well, being a leader in the travel and vacation rental industry, Airbnb has one of the best software solutions for managing reservations online. Therefore, an Airbnb cloning script is all you need to implement a top notch online travel booking platform with competitive features and functionality on this platform.
Of course, you can build your proprietary software from scratch, but when you already have an affordable alternative out of the box for your cause, reinventing the wheel might not be the best idea.
Besides, you can also customize such a script to any degree according to your business needs and goals. These are the reasons why we recommend that you consider Airbnb cloning scripts as an ideal solution with cutting edge features for any type of online travel booking and management system.
Better features of online travel reservation and management systems
Here are some of the basic and essential features of an online travel booking website, taking Airbnb as a benchmark.
1. Easy to use
Not just a travel reservation system, any online reservation system should be easy and convenient to use so that even novice users can easily pay. The basic idea is to create a user-friendly travel booking website so that your users can browse your site effortlessly.
2. Simple and efficient booking calendar
The booking form on your travel booking site should have a visual calendar clearly showing room availability, dates and corresponding prices. This allows users to book easily and directly on desired dates.
Nowadays, people tend to have a short attention span, so a complex travel reservation system will quickly turn off users. They want easy navigation, minimal clicks, and a straightforward, straightforward booking process.
3. Advanced search and filtering
The simple and intuitive search functionality of any online travel booking system makes it easy for users to find what they are looking for. Your reservation system should have intuitive navigation, an easy-to-use search box, and proper categorization.
4. Cross-browser compatibility
Since users access your website from different types of devices, it is important to create a responsive website. Make sure your website design room reservation system is compatible with several browsers.
Most of the popular travel booking sites also offer mobile apps to their users to provide a superior mobile browsing experience. You must also provide such a mobile application to your users.
By making the booking experience seamless, a mobile app would make it easier for you to target smartphone users.
5. Several payment options
It is essential that your reservation system supports multiple payment options to make online booking convenient for all customers.
An online reservation system should also facilitate a secure online payment portal that integrates seamlessly with your website.
Compromise on your user's financial transactions would cause legal problems, damage to reputation and, as a result, a significant decrease in online bookings.
6. Cancellation and refund
Clear cancellation service and refund conditions are essential for any online travel booking system.
Your users may want to cancel their reservations for unavoidable reasons. Therefore, they would appreciate if you let them book with the assurance of also canceling the same on the requirement.
However, it is important to specify the cancellation deadline and the list of refund terms in detail. This is important to avoid any kind of future conflicts.
7. High quality and relevant images
When booking a room or any other service, surely users will want to check out the real pictures to get an idea of ​​the location. Using original and high quality images of rooms or services certainly helps.
While real pictures help to impress users, irrelevant and low-quality pictures can leave a negative impression.
8. Discussion module
One of the most important features of an Airbnb clone is the in-app chat or messaging. Chat is the primary source of contact for your users to find out which users can communicate with Hosts and seek immediate assistance.
9. Real-time notifications and alerts
This is yet another important feature of travel reservation systems. It is important to let your users know about current offers, price reductions, the booking confirmation or any other important message.
Your online travel reservation system must support push notification to send personalized messages based on reservations made by users and also based on their browsing behaviors.
10. Commission management
As for the business model, most online reservation systems charge either a flat fee or a commission from the owners. While a flat fee system will charge a fixed fee to users, a commission-based model will calculate discount percentages based on each booking made on the website.
An efficient commission management module will store all the details about the listings and bookings made against them. It should also allow the admin to generate reports and view revenue analytics for each ad. This data will allow the administrator to make correct payments to owners while retaining the corresponding commission reduction.
11. Management of discounts and gift certificates
Providing great discounts and offers is one of the best ways to grab the attention of users. If handled correctly, discounts not only improve your sales, but also improve your customer relationship and strengthen your brand identity.
If you offer discounts to your customers, it is important to set up a discount management module in your reservation system. Not only does discount management help you push marketing activities like sending coupon codes and promotional offers, but it also helps analyze the performance of those campaigns.
12. Administrator dashboard
An efficient admin dashboard on the back makes it easy to manage bookings, commissions, cancellations, refunds, dispute management, and more. It allows to manage all types of users registered in the system and to manage user profiles and payments.
Conclusion
Building the best online travel booking and management system takes careful planning. You have to think about the essential features, your goals, your cost and a lot of other things.
So if you have a business idea for a travel booking system like Airbnb, include these basic features of an effective online booking site in your project. Choose the features that meet your needs and give your customers the best user experience.