Play Sir Vidia's Tour Guide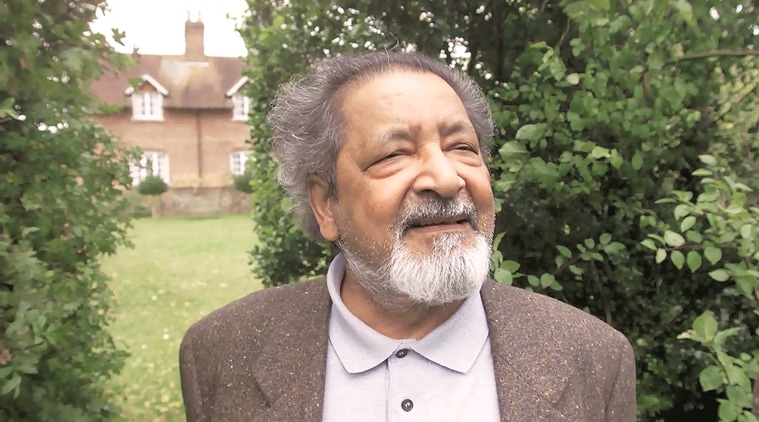 If anyone had told me that one winter afternoon in 1997 I would take one of the world's greatest living writers to visit a lost monument near Bhubaneswar, I would have pinched myself to wake up. But this surreal experience happened. I had the opportunity to escort VS Naipaul and his wife Nadira Naipaul to the Chausathi Jogini temple (temple of the 64 yoginis) in Hirapur, on the outskirts of the capital, when the writer was in town researching his book Beyond Belief: Islamic excursions among converted peoples.
As a freelance journalist, I was always on the lookout for quirky and interesting stories. And I had a humdinger; a discreet visit from one of the world's greatest living writers to Bhubaneswar. I was warned by my former editor, who wanted me to do an interview with Sir Vidia for their newspaper.
So there I was, knocking on his door at the Trident Hotel where he was staying with his wife Nadira, determined but nervous. I had somehow managed to speak up, as the notoriously shy writer for publicity had asked for confidentiality. But I had done my homework and had a hook. I knew he was in Odisha to study the temple architecture and I was sure the local travel agents would not have told him about the unique but rather neglected Chausathi Jogini temple.
Lady Nadira opened the door and let me in after I stammered my pitch. But the big man fired me within minutes. "You are too young to understand my books," he commented. As I was about to leave, his wife pulled me aside and asked for my phone number. She said they would come for the trip but warned me not to mention that I was a journalist or to talk about her books. She kept him fiercely like a mother hen!
The next morning we piled into my old Maruti canister, Sir Vidia, the future Nobel laureate, Lady Nadira, my former boss, who was introduced as a guide, and me. Sir Vidia came dressed in tweed, a floppy hat, and perfectly waxed shoes. He was a little overdressed for a visit to a lost temple on a warm winter morning, although he asked if he should take off his shoes. His wife told me as an aside that he was very bored after meeting the priests at the Jagannath temple in Puri. I told him that the Chausathi Jogini temple was not a living temple and that he could keep his shoes on, a remark I would regret later.
Along the way, we got a taste of the incisive and brilliant mind. He filled us with questions, history, geography, politics, demography, temple architecture. As we passed the Kalinga Stadium, then under construction, he wondered why a state where people were so poor would need a stadium, the kind of remark that had earned him his reputation for insensitivity. My colleague has parried, don't the poor also deserve to be entertained? I was happy to have someone else with us to answer the barrage of questions. Because I must admit, while I was in awe of the writer, he intimidated me!
Naipaul was very critical of the delay in the capital and even less impressed with the poverty of the village through which we approached the Chausathi Jogini temple. But once there, he was fascinated. The writer was absorbed by the beauty and obscure origin of the monument. As we were leaving the site, he remarked: "It was not the people who built this monument". Later in his book he wrote about how Islamic invasions wiped out the great temples and civilizations of Odisha and South India.
He had one complaint though; he was forced to take his shoes off by an overly enthusiastic priest who noticed the dignitaries and decided to earn his dakshina. "But Purabi told me I wouldn't have to take my shoes off," he kept repeating with obvious irritation until Nadira intervened. "Stop harassing the poor girl, Makhnu," she scolded him. It was a treat to watch their interaction. Despite his views on Islam and his pride in being a Brahmin, he was managed so well by the Muslim Punjabi expatriate from Pakistan who was his last love.
I never had to argue A home for Mr. Biswas with him, which remains one of my favorite novels to this day or A zone of darkness which bothered me a lot, or any of his other books that I had read despite his assumption of my immaturity. But when we said goodbye to the writer and his wife at the airport the next day and offered him the famous poet Jayant Mohapatra's book on Odisha, he graciously offered to autograph my copies of his books. And I hadn't worn any. I had the privilege of seeing a very human side to this great but controversial writer.