Launch of the official PH travel reservation system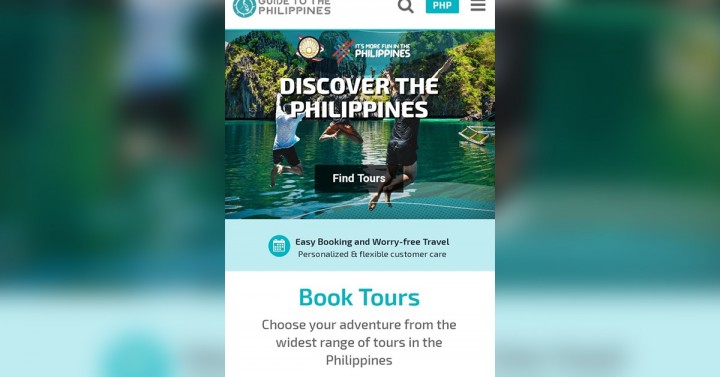 MANILA — The Department of Tourism (DOT) officially partnered with Guide to the Philippines, an e-commerce site, on Tuesday to launch its official travel reservation system, featuring DOT-accredited tour operators and establishments.
The booking site, accessible at https://guidetothephilippines.ph, was introduced alongside the new tourism website philippines.travel.
While signing the Memorandum of Understanding with Guide to the Philippines Managing Director Rabbi Vincent Ang, Tourism Manager Bernadette Romulo-Puyat highlighted the changing trends in travel and tourism.
"Digital transformation, whether you like it or not, is inevitable, which is why we at DOT are committed to innovating our tourism products and services to keep the industry competitive," she said.
The introduction of the booking site follows a 2016 DOT study that found booking sites to be "one of the most influential channels" when a tourist is considering a destination.
Through the system operated by Guide to the Philippines, tourists can choose from more than 500 value-for-money travel products offered by DOT-accredited tourist establishments and tour operators.
DOT Assistant Secretary Howard Lance Uyking said the system has an online library of detailed travel guides that could help travelers better plan their trip.
"If you've been around social media you can see a lot of posts where a dream vacation has been ruined due to tour operator mismanagement, so that's what we're trying to address when you accredit yourself with the DOT because we put a set of standards to ensure customer service," he said in an interview.
Accredited tourism establishments interested in joining can contact the Tourism Congress of the Philippines (TCP), Uyking added.
"You can always tell TCP to join the website and then we can link you to Guide to the Philippines. We can introduce you as long as you have good offers and the quality of your packages (is good) there's no entrance fee," he said. (NAP)