Kourtney Kardashian says she would 'die' for Travis Barker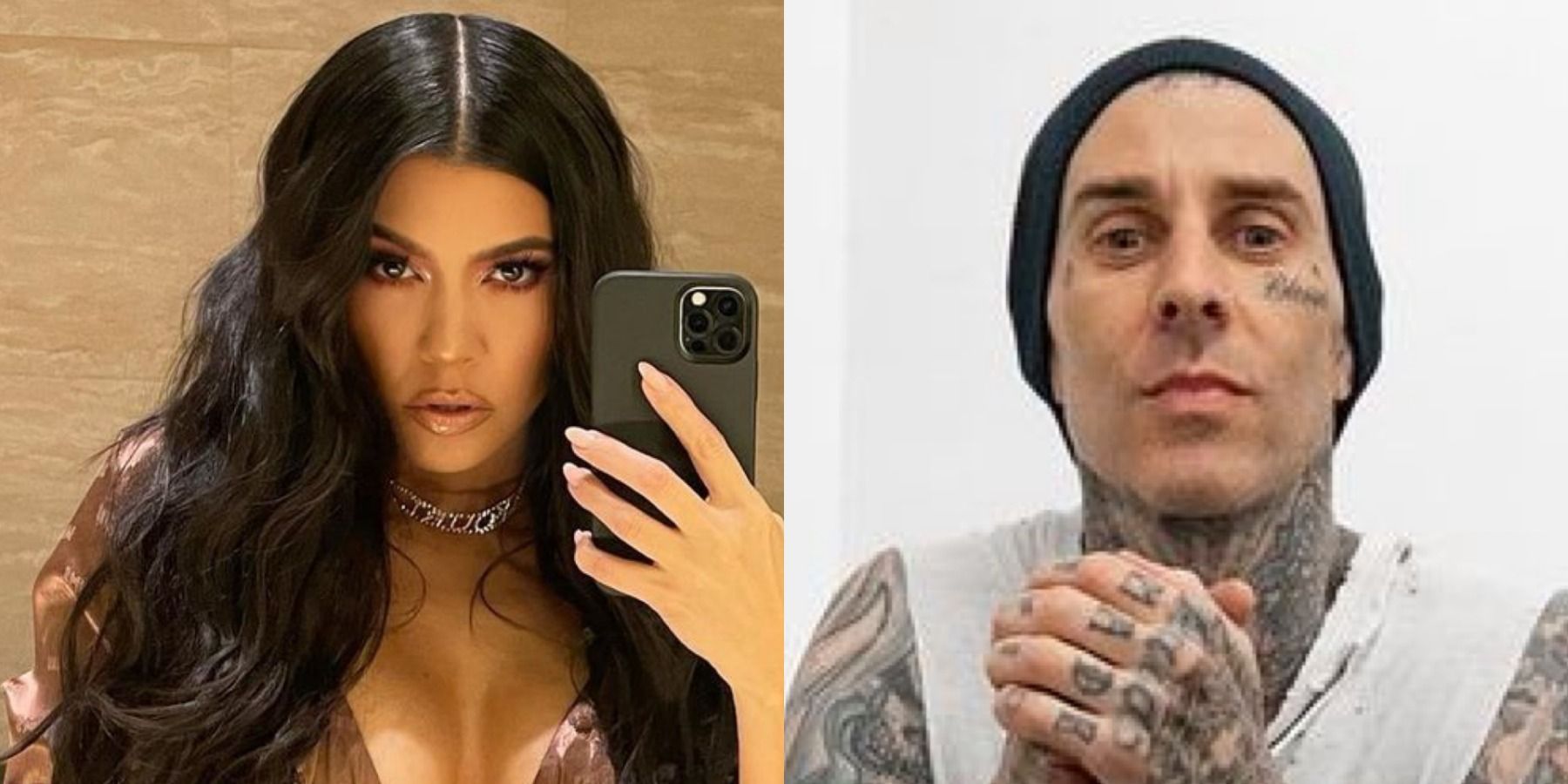 Kourtney Kardashian and fiancé Travis Barker are turning heads with their latest Instagram post that says they would "die" for each other.
Old keeping up with the Kardashians Star Kourtney Kardashian and her fiancé Travis Barker, the drummer of Blink-182, let the world know how they feel with their latest Instagram post. The couple met in 2017 but only started dating last January. Before they got together, Kourtney and Travis knew each other and even lived in the same gated community for a while. The two were close friends, attending church together and having small dinner parties with each other's families. They had slowly grown closer, but once January 2021 rolled around, the couple made it official.
Ever since they went public with their relationship, the two have not stopped posting about each other and PDA has become synonymous with this couple. Both of their streams are riddled with photos of each other kissing and cuddling. For their first Mother's Day together, Kourtney posted a photo on her Story of three giant bouquets of flowers Travis gave her, each symbolizing one of her children. Although they have only been dating for a short time, in July there were already rumors that they could get engaged. In October 2021, Travis popped the question and, of course, Kourtney said yes.
Related: Kourtney Kardashian & Travis Barker Fuel Pregnancy Rumors
This Saturday Travis took to his Instagram to post an image of him and Kourtney kissing, with the caption, "I would die 4 U". Although there were many comments that stood out, with some calling the caption too dramatic and others wishing they could find love like Kourtney and Travis. The biggest one came from none other than Kourtney herself- even, who seemed to agree with Travis saying."You, I would die for you.The sentiment seems to ring true as Travis has been very open that Kourtney by his side has helped his mental health.
In 2008, Travis was in a plane crash in which he was one of only two survivors. The plane was engulfed in flames and Travis was seriously injured and required more than 20 surgeries to repair the damage. After the crash, he almost swore never to fly again, and he didn't for 13 years. Even avoiding air travel while touring Europe with his band, choosing instead to board a week-long boat. It wasn't until Kourtney came into his life that he even thought about it and in 2021 Travis boarded his first plane to go on vacation with her. He was honest with the public that he never believed he would fly again, and he only did so because of the strength and comfort Kourtney gave him.
Kourtney and Travis might be a little overdramatic when it comes to PDA, but their connection seems to be real. Basically, it's two talented people who found common ground and fell in love. They are both parents, they have both experienced trauma and sadness. And being together has given them both their fair share of firsts. For Travis, this is the first time he has boarded planes and taken these steps to overcome some trauma from the past. And for the keeping up with the Kardashians star, this is the first time she feels safe enough to marry someone. It's no wonder this couple felt so strongly about their Romeo and Juliet ending, but for Kourtney and Travis's sake, let's hope it doesn't come to that.
Next: KUWTK: Kourtney Kardashian Shares Birthday Tribute To Travis Barker
Source: Travis Barker/Instagram
Sister Wives: Why Fans Think Kody Brown Gaslit Christine
About the Author