Government will cover the cost of hotel accommodation for 2 nights – Ministry of Foreign Affairs on Ghanaians Returning Home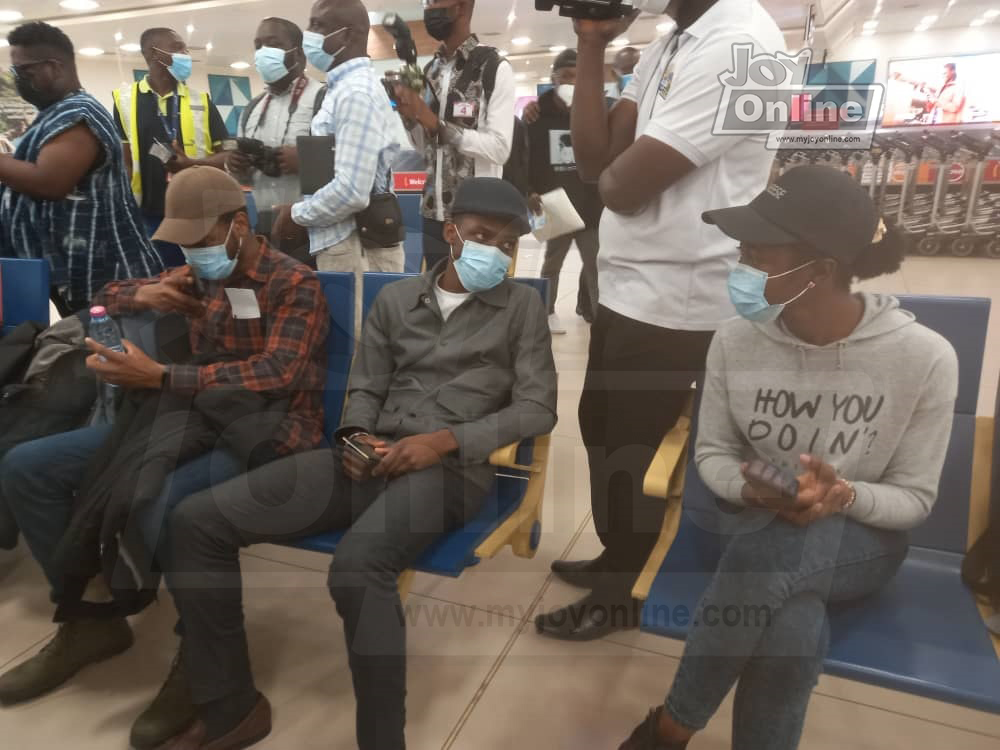 Ghanaian students evacuated from Ukraine arrived at Kotoka International Airport (KIA)
The government has set a limit on the number of days Ghanaians who have decided to be flown into the country can be accommodated in hotels in European countries around Ukraine.
The Ministry of Foreign Affairs and Regional Integration said in a press statement that the government will only cover the cost of hotel accommodation for two nights for Ghanaians hosted by staff and representatives at clear out.
They will also receive plane tickets to Ghana and their Covid-19 tests will be paid for.
According to the ministry in its statement dated March 8, the decision stems from the refusal of some Ghanaian students to show up at the airport despite wanting to be evacuated.
"This has led the government to purchase airline tickets that remain unused and to pay for COVID-19 testing for people with no intention of travelling," the statement read.
The government has noted that the issue is of serious concern. It is therefore "to beg only Ghanaians who agree to be evacuated to confirm their participation in order to avoid the dissipation of meager public funds".
This directive implies that Ghanaians who refuse to return home will have to meet the cost of their stay after being given free accommodation for two nights.
Meanwhile, the Foreign Ministry reported that about 70% of Ghanaians stranded in Sumy, near the Russian border, have started their journey to Myrhorod.
In Myrhorod, they will be transported to western border towns for further transfer to neighboring countries.
So far, as of March 8, the total number of Ghanaians flown into the country due to the Russian-Ukrainian tension is 181.
This comes after the ministry received 88 Ghanaian students from Romania, Hungary and Poland.
Acknowledging the efforts of various stakeholders, the government expressed "deep gratitude to the various National Unions of Ghana Students (NUGS) in the region, the Church of Pentecost and other religious bodies, governments, humanitarian organizations and to the individuals who carried out the evacuation of our possible nationals.