Check out this airplane-themed restaurant in Vijayawada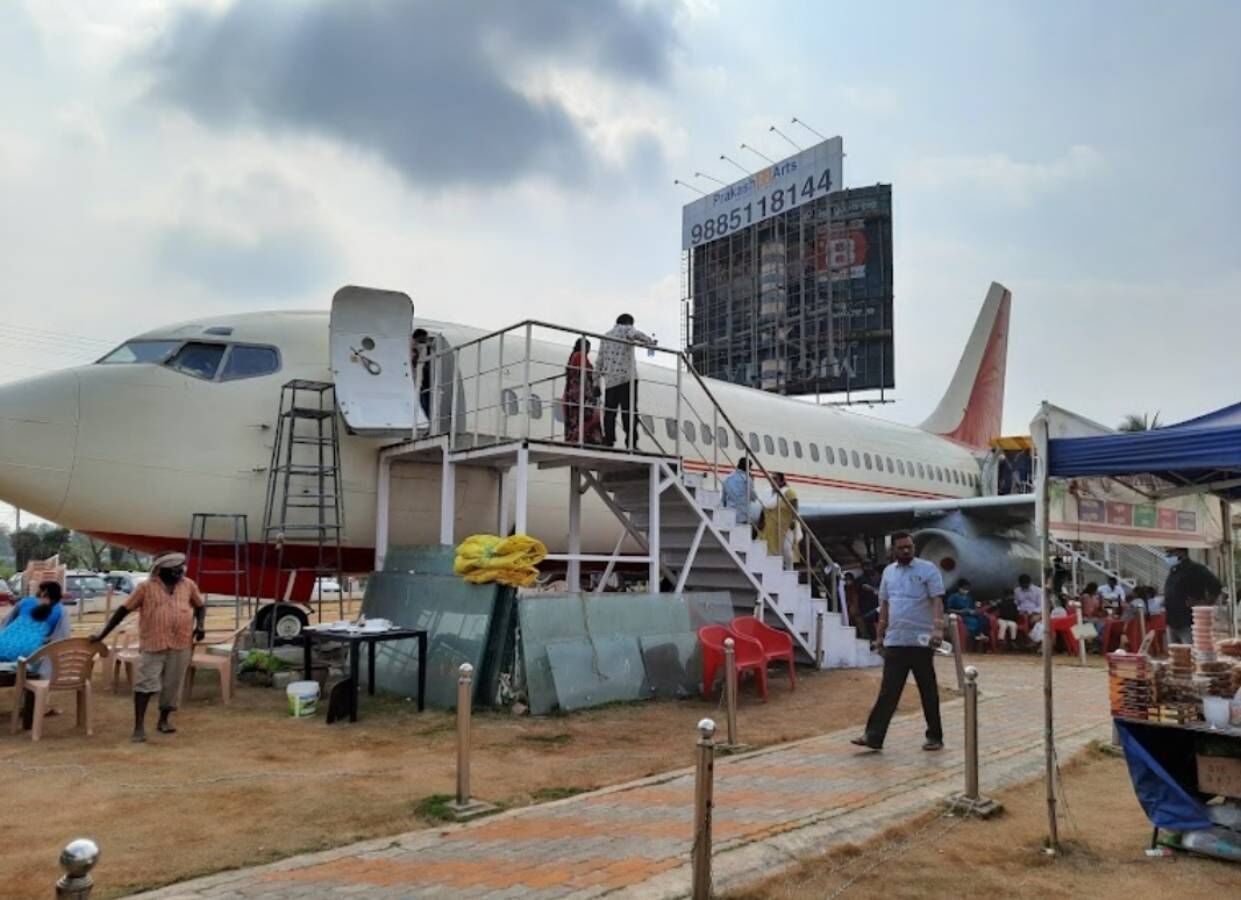 Vjayawada: It looks like any airplane from the outside, but once you enter 'Viman', you end up in a restaurant. Located near Gannavaram Airport here, Viman is the first airplane-themed restaurant in South India.
For those who still dream of flying, the Viman restaurant will make your dreams come true. The plane located on the outskirts of Vijayawada near the village of Gudavalli has become a popular attraction now. According to sources, a Vijayawada-based businessman brought the old plane which was no longer in use from Delhi to Vijayawada. It has been renovated into a modern restaurant. There is said to be a similar restaurant called Runway 1 in Delhi.
Entering the airplane restaurant and walking on its steps feels like boarding an airplane. The aircraft's original interior has been kept intact to provide customers with an authentic experience. The plane's cabin was also left intact so customers could see the main section of the plane and take pictures. Staff wear flight crew attire as they greet visitors and serve them food.
"I've never flown and never seen an airplane up close. Eating at Viman restaurant was a good experience. Although I don't fly, it's a nice feeling to sit in plane and eat," said Swarna Latha, a resident of Vijayawada. While Viman attracts Vijayawada residents with its unique features, its food has also become the talk of the town. From kebabs and entrees to biryani, everything served at Viman is said to be delicious.