Capital sees spike in travel bookings ahead of Universal Beijing Resort opening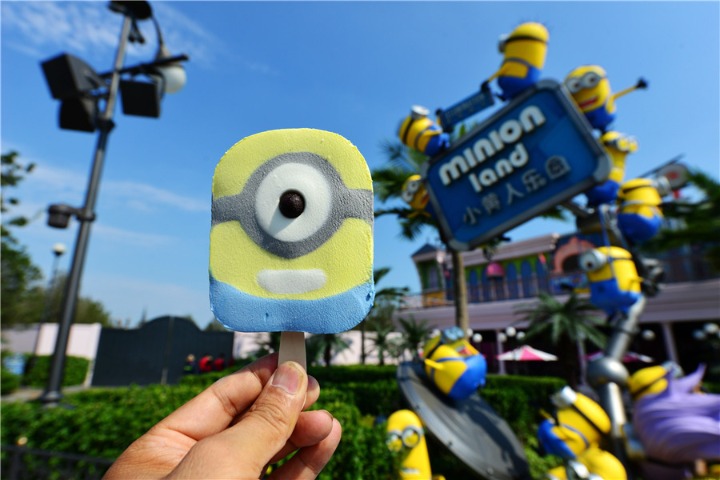 Beijing will become the most popular tourist destination during the Mid-Autumn Festival of traditional Chinese festivals, as the Universal Beijing Resort plans to officially open to visitors on September 20, ThePaper reported Thursday.
Search volume for flights to Beijing surpassed 11 times in 30 minutes compared to the same period last week when the resort announced its opening, the online outlet said, citing online platform Qunar.
Data from online travel agency Lvmama showed that after the announcement, search volume based on the keywords "Beijing Universal" jumped seven times compared to the same period last month.
Beijing maintained its lead as the most popular tourist destination for days with its search popularity far ahead of other cities, according to online travel booking platform Ctrip.
On September 6, the number of people booking travel products in Beijing during the Mid-Autumn Festival holiday via Ctrip increased 8 times from August 20. , up about 20% from a year ago, Ctrip said.
Air tickets to other cities outside of Beijing showed a "good price" during the Mid-Autumn Festival holiday.
Currently, the average airfare price booked through Qunar was only 600 yuan, the lowest price in history, ThePaper said.
Some plane ticket prices are even cheaper than train tickets, such as the plane ticket from Zhengzhou to Ningbo 362 yuan while the second-class fare of the high-speed train ticket price is 528 yuan. The ticket price from Tianjin to Lanzhou is 393 yuan for the plane and 694 yuan for the train, while it is 219 yuan and 757 yuan, respectively, from Xi'an to Kunming.
As the COVID-19 epidemic situation in mainland China has stabilized, some provinces have announced the lifting of inter-provincial group travel bans, and some tourist attractions have started welcoming tourists.
Compared with Aug. 20, the volume of inter-provincial group travel orders and independent trips booked through Ctrip jumped 365% on Sept. 20, and the volume of family travel orders jumped 550%, ThePaper said.
Guiyang, Hulun Buir, Chengdu, Sanya, Urumchi, Jiuzhaigou, Hohhot, Xining, Enshi and Huangshan are popular destinations for family travel.
The short-distance circuit is still the mainstream, and cars and high-speed trains from central cities to nearby cities and counties are in high demand, ThePaer said, citing online travel agency Tongcheng-eLong.
In addition, many tourists choose to spend their Mid-Autumn Festival holiday this year in themed hotels. According to Ctrip, the search volume for theme hotels has increased by 82% in recent days.