Andersky Tours launches online travel booking platform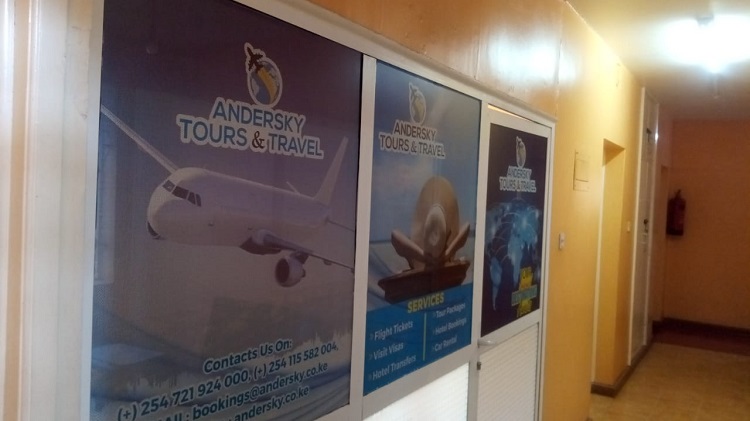 The travel booking industry has undergone a huge transformation over the past couple of years due to advancements in technology and the internet. Nowadays, travelers prefer online booking platforms to browse, search and book their tickets. Andersky Tours & Voyages, a Kenya-based travel agency, has now announced that it is launching an online portal where its customers can use to make reservations.
The travel agency located at Westlands Commercial Center Block B plans to unveil this portal on May 5, 2021. Customers can use the platform to book airline tickets, hotels, car rentals, tour packages and insurance. online travel.
"We pride ourselves on providing the best travel experience, whether it's business travel, leisure, medical travel, study trips. »Declares the company.
The company claims that the online booking platform was developed by its development team in Kenya.
Online travel booking platforms provide various booking services such as accommodation, travel, customer stay evaluation, vehicle rental, etc. These platforms display information from different travel service providers and reviews of the services they provide.
They also allow customers to compare the different packages and the quality of services offered by travel agencies. For travel agencies and travel planners, the platform helps maintain the database of customers, their travel history and preferences.
Before the site went live, Andersky says reservations can be made through WhatsApp using their official phone number +254 786 824 000 for business and individual travel.
follow us on Telegram, Twitter, Facebook, Where Subscribe to our weekly newsletter to make sure you don't miss any future updates. Send advice to [email protected]