Allied forces on D-Day used popular tourist guide to help liberate France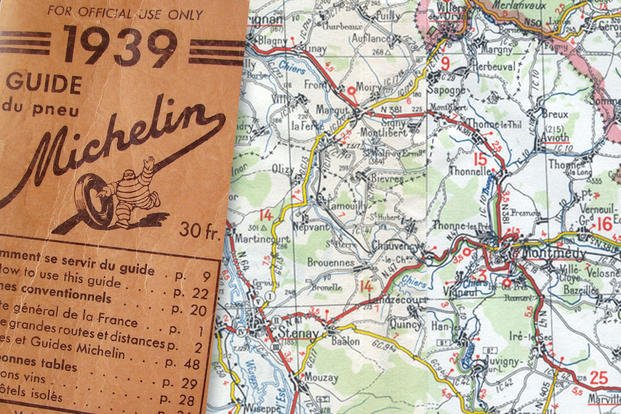 When Allied troops landed in France on June 6, 1944, they weren't looking for the best restaurants in France. Yet they were carrying copies of the world's most important tourism and travel book.
Fearing that the Nazis would destroy the road signs as they retreated, Allied commanders needed the most recent maps available before the invasion and did everything they could to get the best information. They didn't want their advances to get bogged down just because they were on uncharted territory.
To make sure they knew exactly where to go, the Allies turned to the same place any short-lived visitor to France has turned to for decades: the Michelin Guide.
The Michelin Guide is a series of guides published regularly by Michelin, the best-known French conglomerate for the sale of tires today. Michelin's founding brothers, Edouard and André, started publishing the guide as a way to get more people on the road by car, and therefore sell more tires.
Any Frenchman looking to get out into the world to eat the best food and stay in the best hotels would stop first and pick up a Michelin guide. In 1926 it ranked restaurants with Michelin stars, a benchmark for restaurants ever since.
It was not produced during World War I or World War II, but the comprehensive nature of the guide's maps and layouts of roads, towns and cities across France made it a perfect choice for any traveler – or tank company. The guide was not published during the war, but there was still a 1939 edition, and the Allies must have had it.
The last Michelin guide to be printed before World War II was a "painstaking" effort. Before the war, the company's offices housed its "Boulevard des Routes", a mapping office that the company today calls "the internet before its time". In the Michelin Guide of 1939 there were hundreds of very detailed and up-to-date maps of France itself and of French cities, such as Cherbourg, Caen and Saint-Lô, all of which were to become critical crossroads for the invasion. of D-Day. The US government approached the Michelin company for permission to reprint their guide, which was quickly granted.
When June 6, 1944 arrived, Allied forces took these handy tourist guides to the beaches of Normandy with them. After the completion of the Liberation of Paris on August 25, 1944, the Boulevard des Routes of Michelin starts again. This time they produced maps of northern France, Belgium and Germany for the use of the Allies.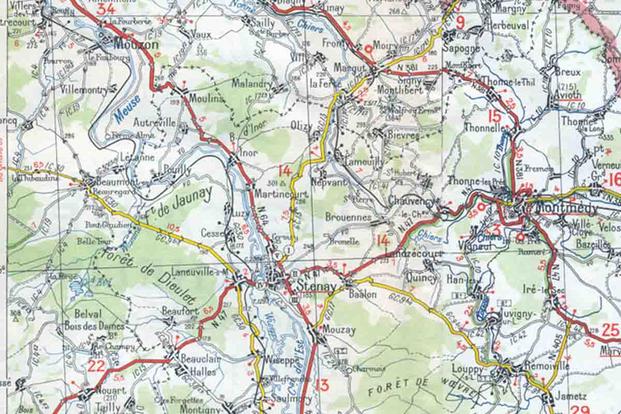 Just a week after VE Day in 1945, the producers of the Michelin Guide began work on their first post-war edition.
Today, there are few distinctions that separate an original 1939 Michelin guide from those reprinted by the US War Department for the Allied invasion of Europe. The US reprint is slightly red tinted, there is no tire insert, and the cover is stamped "For Official Use Only".
— Blake Stilwell can be reached at [email protected] It can also be found on Twitter @blakestilwell or on Facebook.
Want to learn more about military life?
Whether you're considering joining the military, seeking a post-military career, or keeping up to date with military life and benefits, Military.com has you covered. Subscribe to Military.com to receive military news, updates and resources straight to your inbox.
Show full article
© Copyright 2022 Military.com. All rights reserved. This material may not be published, broadcast, rewritten or redistributed.