AirAsia is the first airline in Asia to speed up boarding on planes with facial recognition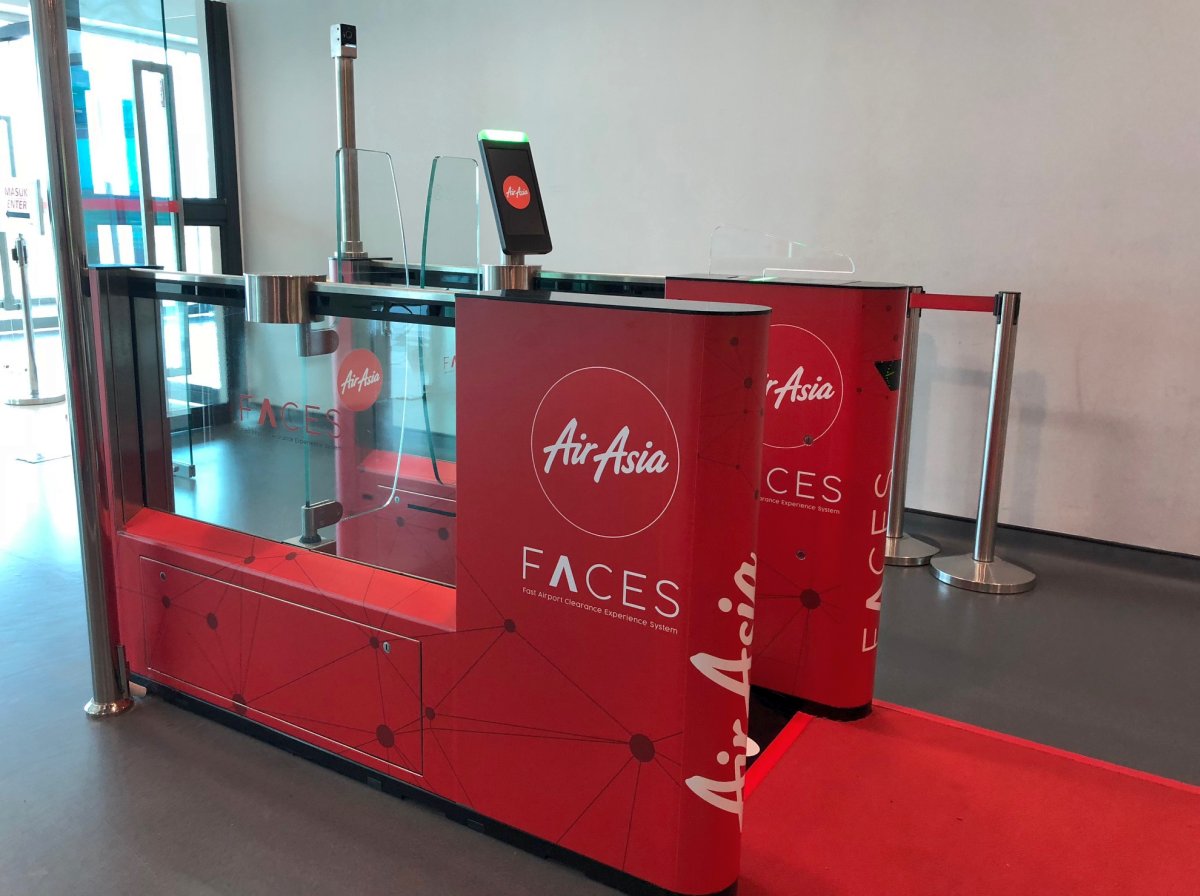 [ad_1]
AirAsia has officially launched its Fast Airport Clearance Experience (FACES) system at Senai International Airport, Johor Bahru, which will allow passengers to board faster. Using facial recognition technology, it eliminates the need to show your boarding pass and ID at the boarding gate.
With its automated boarding gate, the entire boarding process of around 180 passengers will take 9-11 minutes instead of 11-13 minutes with the current process. It's a bit faster and it's very important for an airline like AirAsia which only has 25 minutes.
The automated portal system uses Gunnebo's solution and we are told that the facial recognition system has a success rate of 80% 98%. AirAsia says it will work with twins, but we're told it hasn't been tested yet.
UPDATE: AirAsia clarified that the success rate is 98%, not 80% as previously stated.
At this time, FACES will only work with adults 18 years of age and older. For other passengers, including those traveling with infants or those who require additional assistance, they will need to go through the standard security and boarding screening process. Unfortunately, younger passengers under the age of 18 are not allowed as their facial features are not fully developed and this would affect its reliability.
To get started, passengers need to register in the system with their MyKad or passport. Registration at the kiosk takes only 30 seconds and can be done any time before or after the check-in desk closes. You won't need to register again unless you change your MyKad or have renewed your passport. FACES is also open to foreigners.
Once done, simply go through the usual security and immigration clearance and head to the boarding gates. You will still need a printed boarding pass or mobile check-in QR code, as authorities still require it.
With FACES, each passenger can be cleared between 1.5 to 4 seconds. If there are any issues, you can always continue with the manual process through AirAsia staff.
At present, there is only one facial recognition registration kiosk in the automatic check-in area and three automatic boarding gates (gates 1, 2, 3) at the international airport of Senai, Johor. AirAsia aims to roll out this feature to all airports in Malaysia and this is currently possible with Senai due to their cooperation and speed of execution. The service is available for AirAsia domestic and international flights departing from Johor Bahru.
[ad_2]